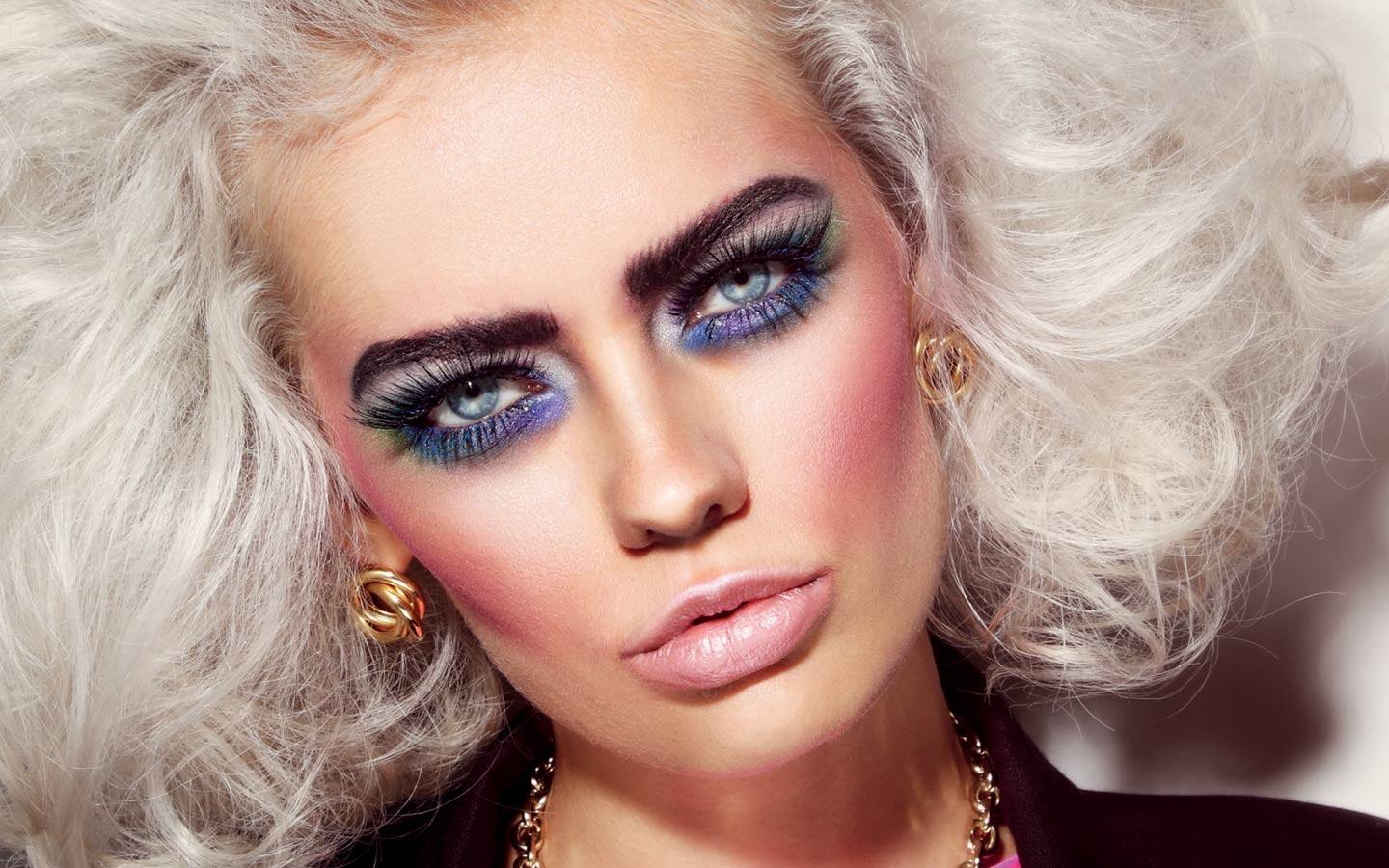 Monday, October 1st, 2018
Reinventing the Great 80's
Direct from Italy the Emmediciotto International Artistic Team will inspire you with "The Fine Art of Hair Fashion". Preview The latest trends of 2018 - 2019 Fall/Winter Collection.
Come and share their passion for Art, Beauty, and Fashion!
---
Intercontinental Hotel
2505 NW 87th Avenue,
Doral, FL 33172

The Emmediciotto International Artistic Team
Emmediciotto Founder and Art Director
@emmediciotto_international

One of the most qualified names in the international Hair Style background. An "expressionist" artist of hairstyleand make-up. From the Europe to the Far East, from Australia to the United States, he built up his KNOW-HOW sharing itwith international capitals of fashion. A true "self-made" man, 18-year-old Mauro started his professional carrier in L.A., California, as International Stylist and then ARTISTIC DIRECTOR of one of the most important and innovative cosmetic companies in the world. His passion, tenacity and capacity to be a VISIONARY Artist and Businessman led him to createhis own brand EMMEDICIOTTO in 2004, with a team fond of CORPORATE VALUES.
International Stylist
@whereismaurizioofficial

From a nice resort city in the Central Italy, guided by his creativity and desire to develop his skills more and more, Maurizio moved to international capitals of fashion (Rome, Milan, London). He built his experience at the famous Maurizio Zangheri's Academy "Selvaggio Team" and collaborating with the most prestigious salons in the UK getting a strongVidal Sassoon and Tony & Guy imprinting. Emmediciotto noticed his talent and invited him to take part of Emmediciotto International Artistic Team as International Stylist and Educator. Maurizio is also the owner of a top vintage-style salon in his native city San Benedetto del Tronto. Always in search of innovative hair designs, anticipating trends, creatingand inventing with and for Emmediciotto.
International Stylist
@hairboris_emmediciotto

Is a talented International Stylist of Serbian origin. Paris was his professional homeland. Thanks to his talent Boris won several Awards and collaborated with important International Fashion Events like Cannes Film Festival, Louis Vuitton American Cup, Roberto Cavalli Fashion Show and many others. Boris participated to photo shootings for the most important fashion magazines in Dubai, Paris, London and was chosen as a personal hair stylist by many celebrities and politicians. Today Boris owns an important salon in Belgrad and takes part of Emmediciotto International Artistic teamas International Stylist and Educator. Particularly inspired by the art of colors creation, no shade is impossible to Boris, able to interprete the most sophisticated shades and launch new trends.
Emmediciotto - one of the leading Italian Professional hair Brands. Emmediciotto products are formulated and manufactured 100% in Italy and appreciated by professional salons in more than 25 countries around the world. The brand's know-how and success are based on the rich international experience in the beauty industry of Emmediciotto founder, Mr. Mauro Sopranzetti. Emmediciotto is a true partner of Professional Hairstylists, that let express their creativity, elevate their professional skills and become a true Beauty Expert.